ZTE Vodafone K4607-Z HSDPA USB Stick 7.2Mbps - White
ZTE Vodafone K3806-Z USB 3G Modem 14.4Mbps (14 Days) - Multi-Color
ZTE Vodafone K3570-Z Modem 3G HSDPA (14 Days No Box) - White
ZTE Vodafone K3565-Z HSDPA USB Stick 3.6 Mbps (14 Days) - Multi-Color
ZTE MF667 HSPA USB Modem Turkcell VINN 21.6 Mbps - Black
Yagi Antenna YG-R12-11U + FME Extension Cable 5 meter
Xiaomi WiFi USB Amplify Range Extender - White
Xiaomi RJ45 M-M Ethernet Internet Network Cable 1.5m - Black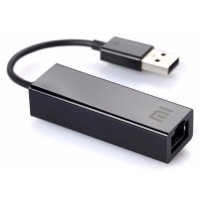 Xiaomi High Speed Ethernet Lan Adapter USB 2.0 100Mbps - Black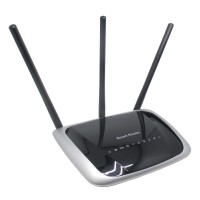 Wireless Broadband Smart Router 300M - Black
Vodafone ADSL Signal Separator (ADSL Splitter)
USB Type C to RJ45 Lan Adapter With 3 Port USB Hub - Silver
USB to Ethernet External Network Card with USB Hub - White
USB 3.1 Type C to RJ45 Ethernet LAN Adapter - Silver
USB 3.0 Type-C Male to SATA 2.5 Inch HDD SSD Adapter Cable - Black
TP-LINK Wireless Dual Band USB Adapter Archer T4U - AC1200 - Black
TP-LINK Wireless Dual Band USB Adapter Archer T2U - AC600 - Black
TP-LINK USB 2.0 to Ethernet Network Adapter 100Mbps - UE200 - White
TP-LINK High Gain Wireless USB Adapter 300Mbps - TL-WN822N - White
TP-LINK Desktop Switch 5-Port 10/100Mbps - TL-SF1005D - White
TP-LINK 300Mbps Wi-Fi Range Extender - TL-WA855RE - White
Three Voucher Kuota++ 8GB & Bonus Nelpon 20RB
Three Voucher Kuota++ 5GB & Bonus Nelpon 20RB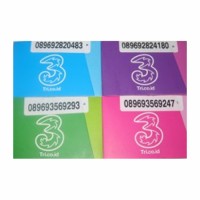 THREE - Always On AON 12 Bulan + Kuota 8GB (SUDAH AKTIF)
THREE - Always On AON 12 Bulan + Kuota 6GB (SUDAH AKTIF)
THREE - Always On AON 12 Bulan + Kuota 3GB (SUDAH AKTIF)
THREE - Always On AON 12 Bulan + Kuota 2GB (SUDAH AKTIF)
THREE - Always On AON 12 Bulan + Kuota 1GB (SUDAH AKTIF)
THREE - Always On AON 12 Bulan + Kuota 10GB (SUDAH AKTIF)
Tang Crimper / Crimping Tools - VZ-NT3104
Smartphone Antenna Signal Booster Sticker - Silver
Smartphone Antenna Signal Booster Sticker - Golden
Sierra Wireless AirCard 308U HSPA+ 21.6Mbps - White
RJ45 1x2 Ethernet Connector Splitter
Remax High Speed Network Cable 5m - RC-039W - Black
Remax High Speed Network Cable 3m - RC-039W - Black
Pigtail ZTE Telstra F858 - Black
Pigtail ZTE Telstra F153 - Black
Pigtail ZTE Telstra F152 - Black
Pigtail ZTE T790 - Black
Pigtail ZTE T3020 - Black
Pigtail ZTE MF668a - Black
Pigtail ZTE MF633
Pigtail Telstra Ultima Gateway - Black
Pigtail Telstra S7-104 - Black
Pigtail Qualcomm N7NMC8780U - Black
Pigtail Qualcomm N7NMC5725U - Black
Pigtail Qualcomm N7NAC880E - Black
Pigtail Qualcomm N7NAC595 - Black
Pigtail Qualcomm GX0202 - Black
Pigtail OPTION GlobeTrotter
Pigtail Huawei U8300 - Black
Pigtail for ZTE Modem FME Male to T20
Passive PoE Injector 8 Port 48V 2A 96W - Black
ORICO USB3.0 Hub with Gigabit LAN Ethernet Adapter - HR01-U3 - Black
ORICO USB3.0 Hub with Gigabit LAN Ethernet Adapter - HR03-U3 - Black
Orico USB 3.0 to Gigabit Ethernet LAN Adapter - UTR-U3 - Black
Omni Outdoor Antenna OM-R11-07U + FME Extension Cable 5 meter
Multipurpose Network Cable Tester - Orange
Mini USB Bluetooth Dongle Connect Any Headset for Playstation PS4 - Bl
Mercury MAC1200R Wireless WiFi Router 1200Mbps 802.11AC 4 Antenna - Bl
Leguang 150Mbps Long Range Outdoor USB WiFi Adapter with 5m USB Cable
Kextech Wireless-N WiFi Router Repeater Dual LAN Port 300Mbps - LV-WR0
Kextech Wireless-N WiFi Router Repeater 300Mbps - LV-DWR02 - Black
Kextech Wireless-N WiFi Router Repeater 300Mbps - CL-WR01 - Black
KexTech Wireless-N WiFi AP / Repeater 300Mbps - WL0190 - Black
KexTech Wireless Mini Access Point 300Mbps - KX-AP300 - Black
KexTech Wifi Signal Booster 5W 802.11B/G/N - KX-A5W - Silver
KexTech USB Wireless Adapter 150Mbps (Realtek RTL8188EUS) - WUL150 - B
KexTech USB Wireless Adapter 150Mbps (Ralink RT7601) - WUL150 - Black
KexTech Software Wlan AC Controller - AC300B - Blue
KexTech Mini USB Wireless Adapter 300Mbps - RTL8192EU - Black
Kextech Mini USB Wireless Adapter 300Mbps - RTL8192 - Black
KexTech Management Wireless Access Point 300Mbps - KX-AP702B - White
Huawei Docking Station for Huawei E5830 E5832 - E5-1 Cradle - Gray Sil
Huawei B310 Home Router 4G Bundling XL 240GB/3Bulan - Unlock - White
High Quality RJ45 Shielded Plug Cat6 8P8C LanConnector Network - 1 pcs
High Gain USB WiFi Dongle for Modem Routers 2dBi 300Mbps - XHT-3503 -
High Gain External 2T2R Antenna with PCIE Card for Modem Routers 2dBi
Incoming Search terms:
Jual produk komputer & aksesoris networking lainnya murah dan lengkap hanya di Tokopedia.
Network and Security System · Access Point · Firewall · KVM Switch · Modem Cable · Network Cable · Network Cable Tester · Network ... Networking Aksesoris ...
Aksesoris Networking. ... Fluke LRAT - 1000 : Linkrunner AT 1000 Network. Network technicians and desktop support professionals are under ever-increa..... Rp.
Informasi Terbaru dari bangbiw.com buat Anda seputar Daftar Harga Kabel dan Aksesoris Networking Terbaru 2016, Bagi Anda yang ingin mengetahui harga ...
Kompie Aksesoris komputer Networking - Card Reader Keyboard Bluetooth and Infra Red Game Controller Mouse Web Cam Power, Battery, etc Notebook ...
Barel RJ45 Coupler Female to Female UTP LAN Ethernet Barrel Converter Network Jack Adapter Adaptor Passthrough ConnectorAlat untuk menghubungkan ...
Beranda. » Networking. » Aksesoris Network ... NetWork Cable Tester is a special device designed for preventing and solving cable installation prob.. Tambah ...
Aksesoris Networking. 14 Item(s). Show. 60, 90 · 120 · All. per page. View as: Grid List. Sort By. Position, Name · Harga · Merk · Set Descending Direction ...
Posts about Aksesoris Networking written by elqadibcomputer.